Charm, design and wellness in Provence... let yourself bubble in a warm bath with essential oils, privat jacuzzi (whirlpool) in three of our bedrooms !
Wake up gently, enjoy a breakfast with the flavours of Provence, take a nap in linen sheets, take a long bath in your Jacuzzi... we need these moments of harmony that recharge the batteries of the body and mind... .
Our guest house offers you a whole range of "small recipes" for bathing. Enjoy the benefits of a whirlpool (jacuzzi) with essential oils of lavender, rosemary and ylang ylang... only happiness! Immerse yourself in a warm bath decorated with cedar wood, sandalwood and geranium... a journey between Asia and Provence! Grapefruit, lemon and pine oils will help you wake up beautifully!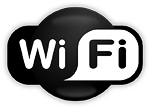 What could be more wonderful than "bubbling" in a fragrant Jacuzzi and letting yourself go!
Felisa offers you 5 beautiful design rooms combining contemporary decoration with authentic materials.
Santalwood room
with jacuzzi/balneo
Design room with a jacuzzi in warm colours, bathed in light with its vintage furniture
Room area 25m2
Bed160x200
Private Jacuzzi 2 places in the room
Wifi
In India, the essences of sandalwood are used for meditation and brings serenity and calm.
Book
150 € | 165 € in July and August
for 2 persons
Almond milk room
with bath
Cozy room, subtlety in the colours with its extra bed
Bedroom 18m2 with its separate bathroom of 7m2 ( bathtub)
Bed160x200 and a single bed that can accommodate a 3rd person
wifi
In Roman times, almonds were thrown at the bride and groom to wish them happiness, luck and health.
Book
130 € | 145 € in July and August
for 2 persons
Rosewater room
with jacuzzi/balnéo, terrace and TV corner
Cocooning room with jacuzzi with its grey linen shades, brown and red cement tiles from Provence opening onto its large 15m2 terrace
Room area 26m2
Bed 160x200
Jacuzzi 2 places in the room
Flat screen TV
Wifi
Since the dawn of time, the rose has been glorified by poets and writers. Rose water brings calm and tranquility...
Book
160 € | 175 € in July and August
for 2 persons
Jasmin perfume room
with jacuzzi/balnéo, terrace, air conditioner, and TV/DVD corner
Room with jacuzzi with contemporary decoration, bright and generously open to its beautiful terrace of 15m2
Room area 30m2
Bed 160X200
Jacuzzi 2 places in the room

Air conditioned room

DVD player and flat screen TV
Wifi
Centuries have passed and jasmine is still considered in the East as a symbol of beauty and feminine temptation.
Book
170€ | 185 € in July and August
for 2 persons
Orange blossom room
with bath
Pleasant room, soft, relaxing, sober decoration.
16m2 room with separate bathroom of 7m2 (bathtub)
Bed 160x200
Wifi
In antiquity, orange blossom, with its delicate scent, symbolized purity.
Book
130 € | 145 € in July and August
for 2 persons